Montana's

1st

and

Only

Accredited Pet Crematory
We are very proud to announce that in the Spring of 2018 we became the 1st and only accredited Pet Crematory in Montana and the only Pet Crematory in Montana to offer Horse Cremation Services since 2005.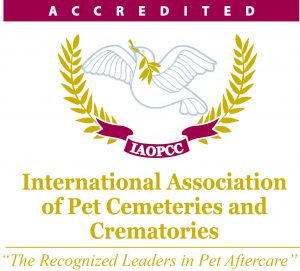 Member of IAOPCC since 2001
Family owned and operated for more than 18 years, At Home on the Range has maintained its reputation as the premier aftercare service to veterinarians and pet owners alike.  We truly love our business of providing a service for people at a time of great sorrow. Our goal is to always try to make the passing of a beloved pet easier.
Making decisions regarding the final care for your pet can be very difficult. Please do not hesitate to contact us or your veterinarian with any questions or concerns.